Sykose Extreme Sports News
This Saturday, December 14th, 2013, a Singlespeed Worlds promoter and a world-class cyclocross magazine (or the only?) team up to bring cyclocross racing to a world championship-worthy venue in Norcal.
That's right, SuperPro Racing and Cyclocross Magazine are cracking open yet another new venue for cyclocross racing in the Bay Area, at Lake Cunningham in San Jose. With amazing terrain and facilities, the venue promises to bring championship cyclocross racing for years to come.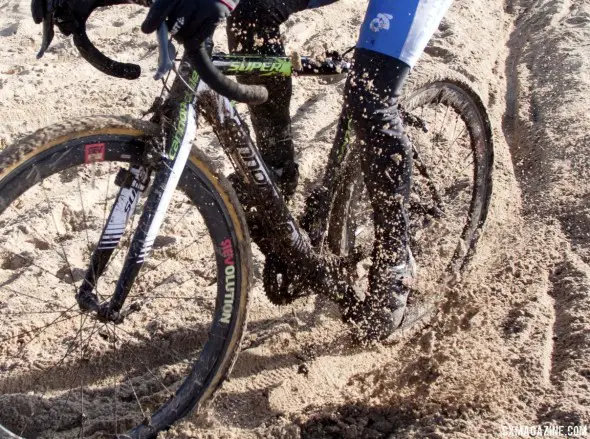 Sand and sun await at the Supcat San Jose Series Final. © Cyclocross Magazine
It's green. It's grassy. It's mostly flat with two hills and one run-up. There's enough sand to make the Dutch smile. There's grass to leave your mark on. There's stairs, but many of you can ride them. There's dirt. There's smooth paved paths. There's a Spiral of Doom! And there might even be mud.
It's the 2013 San Jose Supcat…
View original post 193 more words